Players & managers: Tributes:
Graham Taylor

Making a Freeman
By Sarah Jones
Photos by Pete Fincham, with thanks to Peter Wilson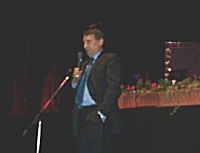 Freemen don't get made every day in Watford. It's one honour that is still exactly that, an honour. 1997 was the last time anyone was made a Freeman of the town, as the title is bestowed so rarely on those who have shone out as contributors to our community.
So Monday night's Investiture was pretty special before you even consider who exactly was being made a Freeman. If anyone fits the bill of what a Freeman of a town should be, it is Graham Taylor. He isn't a local boy, born and bred, but someone who came to Watford and changed the town for the better.
A lot has been said and done already to acknowledge and thank GT for his contribution to the Club and the community. We've had gestures large and small, personal and corporate, even two exhibitions planned at Watford Museum (well, I'm helping to organise them, so of course I'm going to plug it - click here to visit the website about the exhibitions). It feels like almost everyone wanted a way to say 'thank you' and the Freeman honour is the Borough of Watford's own way to express appreciation.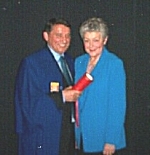 And we in Watford have a lot to appreciate. Of the eight Watford Council dignitaries who joined GT on the stage, at least three are regulars at Vicarage Road, but you didn't need to be a Watford, or even a football, fan to comprehend why we were there. The civic ceremony which began the event didn't take too long, but was heartfelt as well as serious. After some short speeches, GT was presented with his robes and a scroll, whilst Rita was presented with the big bunch of flowers.
Don't start getting any ideas that this was a stuffy event. While there was no shortage of ceremony and speeches, this night was Graham's and was conducted accordingly. As well as the representation you would expect from Club, the Observer and the Council, GT personally invited forty of the guests to the ceremony. And I mean personally. He even wrote his own envelopes. His acceptance speech was remarkably short, but he still had time to no doubt embarrass his two daughters, to whom he apologised for uprooting from their home as children. Whilst guests were still tucking in to their buffet meals, GT moved around the Colosseum's large hall, ensuring he said hello to everyone. Each guest was given a programme and he was stopped continually to autograph them. Which he did with surprisingly good grace considering that even the lowest grade of star gets a table and makes the fans stand, as opposed to the other way round.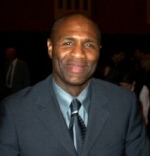 Continuing the unique character of the evening, after dinner MC Luther Blissett was in charge of proceedings. It was an opportunity for Luther to show off some impressive presenting skills and share some affectionate memories, with the help of Caroline Gillies, Kenny Jackett, John Ward and Ian Bolton. For those not familiar with the name of Caroline Gillies, she was the Club's Marketing Manager, and a key personality, during much of the campaign to make Watford "The Family Club".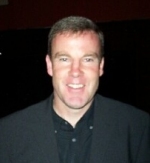 Some of GT's sporting achievements were highlighted with a video presentation arranged by the Watford Observer. I'm a big film fan and don't think you can beat the magic of watching in the cinema surrounded by an audience. Imagine that the audience in question contains some of your sporting heroes (I was sitting just inches away from Ian Bolton), reliving exactly the same moments, and you have an idea of how emotional the experience was.
More speeches followed, including one by Ollie Phillips on behalf of the Watford Observer, in which he presented a superb portrait of GT by Terry Challis. A Graham Taylor Cup for sportsmanship in the International Youth Football Festival was also announced.
The significance of the relationship with fans and the community was referred to constantly, but the event was only able to touch on a few of ways in which Graham Taylor brought progress, achievement and pride to Watford. I was there to promote the "Goal-den Years" exhibitions at Watford Museum. I'm a Watford fan, but organising exhibitions about GT's time with WFC has given me an idea of the massive impact one personality can have on football, the community and fans. A personality that has the ability to make fans' days, birthdays and even wedding days.
A personality that has the ability to bring out the best in people, and even an Investiture ceremony.